Improving Animal Welfare Through Behavioural Husbandry
WHAT DO WE DO?
At Wild Enrichment we strive to solve common behavioural husbandry problems by providing services and resources that provide animal care professionals with the enrichment they need to make their behavioural husbandry dreams a reality. Wild Enrichment provides Informative Blog Articles, Comprehensive Consulting Services, and Innovative Custom Built Enrichment items that will benefit any behavioural husbandry and enrichment program and take it to the next level.
WHO ARE WE?
My name is Kyle Banton-Jones, I am a zookeeper, enrichment and animal welfare professional, and creator of Wild Enrichment. With my experience and skill set I have been able to create unique, species-specific enrichment items and behavioural husbandry programs for a variety of animals and I'd love to show you how you can do it too!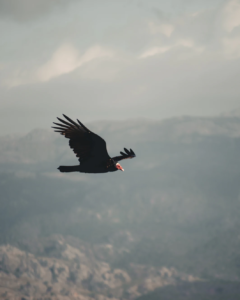 Vultures are birds of prey that have several unique and recognizable characteristics including feeding on carrion and their trademark "bald" heads, but one of their
Read More »